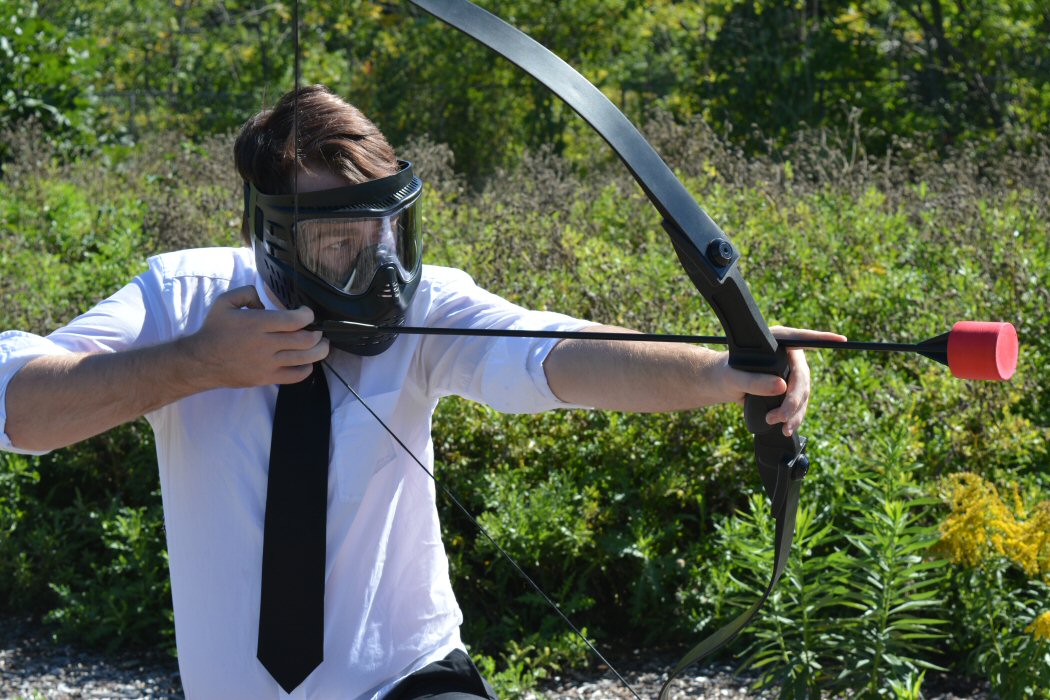 Corporate Events: Working with the same people everyday can be challenging. What better way to blow off some steam and promote team building than a game of archery tag! We can set up almost anywhere. If you have a field, large board room or parking lot we can come to you or come to our facility to enjoy an activity that your employees will talk about for years!
Bachelor & Bachelorette Parties:There is no better send off for the bride or groom than a game of archery tag. We do bachelor/ bachelorette and Jack & Jill parties. Archery tag brings not only the wedding party together but also families too.
Fundraising Events: If you are looking for a unique fundraiser this year then Archery 2 You is perfect for you! Archery 2 You will provide the staff and equipment for a great community fund raising event. We also like to give back to the community, so if you book a fundraiser with Archery 2 You will donate a portion of your rental fees to the charity that you are raising funds for.
Please contact via our contact form or by calling 905-410-7959 to plan your event!